Rachana and her husband Savan desperately wanted to provide a hopeful future for their two children. But their tiny village near Cambodia's border with Thailand had few job opportunities.
There was never enough money to buy food, let alone pay for their children to go to school. As the demands piled up, Rachana and Savan fell into debt.
When they heard about high-paying jobs in Thailand, they sent their children to stay with their grandparents and hired a broker to help them find work across the border.
But Rachana and Savan soon found themselves stuck in a merciless cycle of debt and dangerous employment as illegal migrant workers. When their boss didn't pay them their salary, or when the broker overcharged them an inflated rate for their transportation, there was nothing they could do. They were at the mercy of the broker and their employer.
 "It was one of the worst experiences of my life," Rachana remembers. "I missed our children so much and was afraid we would die there if we didn't find our way back home."
Incredibly, Rachana and Savan were able to escape back to Cambodia. They were referred to Hagar for support as they reintegrated back into their community. Hagar has been working with Rachana and Savan to process the trauma of their experiences in Thailand and to reduce their vulnerability to trafficking.
Hagar helped Rachana and Savan identify possibilities for employment in their community.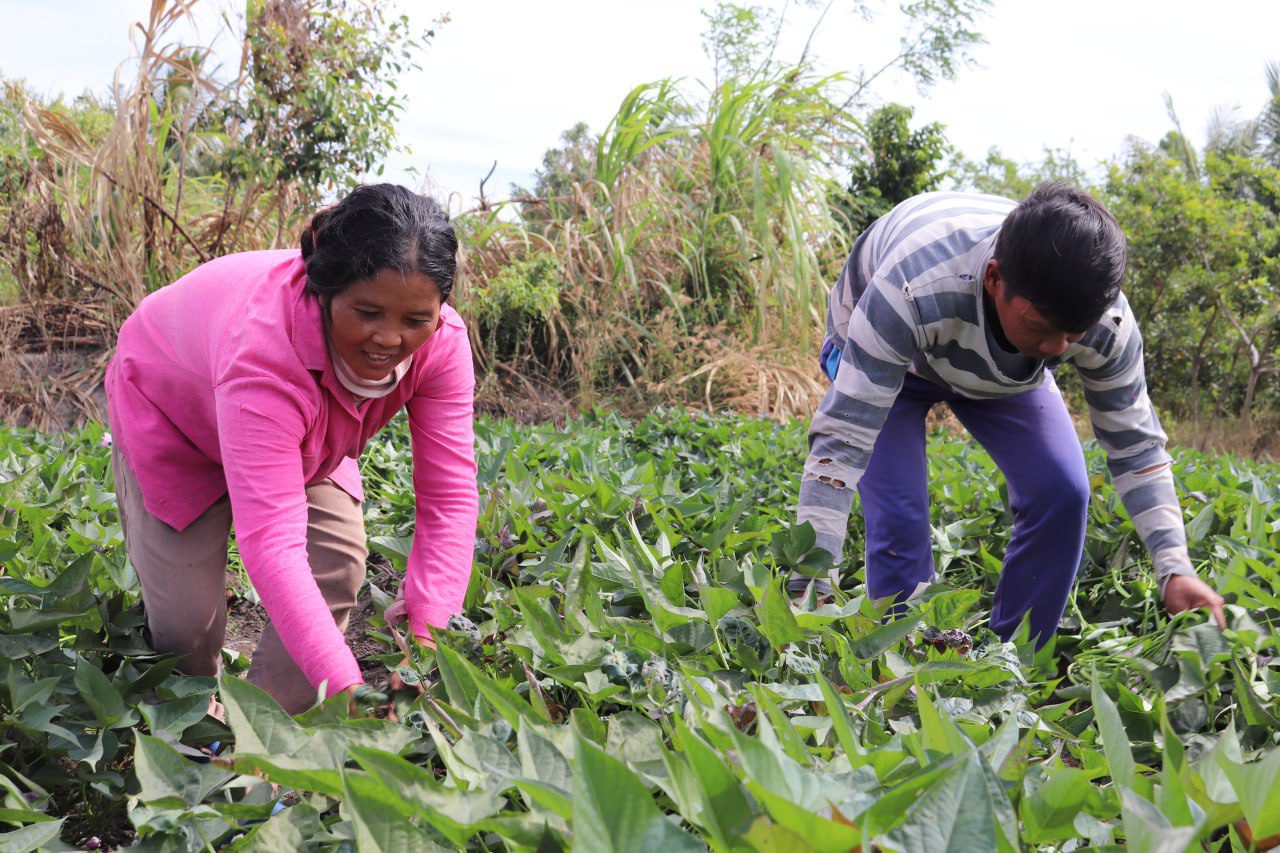 With plentiful agricultural land around them, they started a farming business. Hagar helped Rachana and Savan invest in irrigation, seeds, and equipment to farm and sell sweet potatoes, corn, and chilli peppers.
Through their dedication and hard work, they run a successful farm and have tripled their monthly income.
"Now we have enough to eat and send our children to school and pay off our debts slowly,"
 Rachana says.